Are you just getting started riding your bike? Maybe you're about to buy your first bike and need the right gear? We've put together a simple guide to what purchases you'll need to prioritise. Enjoy and leave any comments below.
1. Full Face Helmet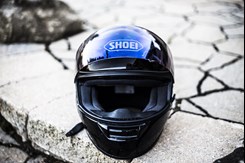 If you only buy one thing (which we don't recommend!), make it a helmet. Take your conservative estimate for how much it should cost, and double it. Some brands can slip through industry standards, so do your research. And take this purchase seriously- it's illegal to ride without one, and you WILL find yourself in a situation one day where the helmet saved your life.
2. Leather Motorcycle Jacket
The best jackets for motorbike use will not be found on the high street. You'll find them in specialist shops and online. Casual leather jackets will tear instantly in a crash. You want thick, durable material; bonus points if it has been designed to 'breathe', as that will make summer riding much more pleasurable. Look for a piece with padding on the elbows and shoulders in particular.
3. Motorcycle Boots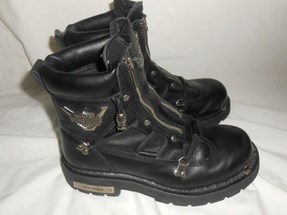 Look for the following features when buy motorbike boots: thick rubber soles with traction, thick durable material such as leather, steel toe caps, waterproofed, and no laces. If you do have laces on yours, try to tuck them behind the tongue, as they could get caught on the side of your bike.
4. Legwear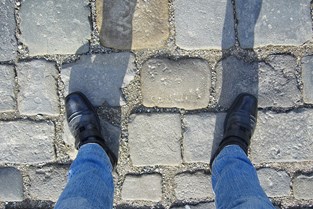 You have a few options here. But ultimately this piece follows the theme- thick, durable materials are needed.
- Specialist biking pants
- Quality jeans (commonly seen but not really recommended)
- Leather chaps over other pants
- 'Armoured' pants
5. Motorcycling gloves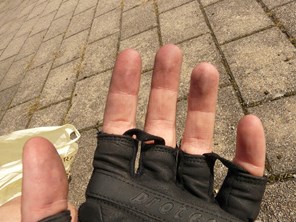 Two pairs are preferable- one finger-less, lightweight pair as above, for summer, and a full waterproof pair for winter/poor weather.
Those are the top five necessities. DON'T set off without them. The following are nice to have but not 100% necessary.
Other:
Thick socks
Rain suit
Ear plugs
Reflective vest
Balaclava
'Breathable' underwear for long rides
Leather 'triangle' to keep the neck warm
Riding glasses if your helmet isn't full face
If we've missed something obvious, tell us in the comments and we'll fix it!