Some people like to just GO- to set off on the road to who knows where and see what happens. But for the rest of us, a trip just isn't complete without hours of planning and obsessing over the best roads and things to see. So whether you're looking to travel the UK or the world, take a look at these awesome publications- I guarantee there's a route guide here for you!
UK Specific: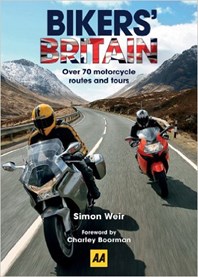 Biker's Britain by Simon Weir (An AA publication)
This book contains over 70 routes, which, for a small country, is pretty comprehensive! The author is also a qualified riding instructor and specialist writer, so should be a trustworthy source of information and advice. *5 STARS*
'The best motorcycle riding routes in Britain, tried and tested by RiDE magazine…Each ride is ridden, reviewed and includes a route map so that the content stays fresh whether you use it as a top box essential or bedtime reading for your next dream trip.'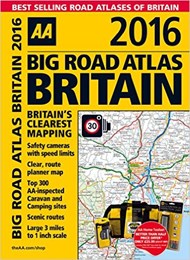 Big Road Atlas Britain 2016 (An AA publication)
AA is a well-known and trusted organisation who have been publishing maps for Brits since…well, it feels like they've always been around, doesn't it? This is the latest edition, and it's probably worth always keeping a recent edition handy, as it's more than just a map. This atlas contains speed limit warnings, approved camping site listings, tourist site postcodes and even speed camera notices. *5 STARS*
'This best-selling A3 format atlas has a large 3 miles to 1 inch scale. Each page has been titled with its geographical location so you can turn to the page you need more easily…National Trust, English and World Heritage sites, crematorium locations and other hard-to-find places are also shown.'
International: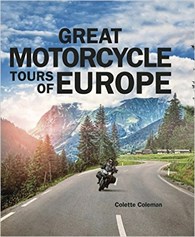 Great Motorcycle Tours of Europe by Colette Coleman
Coleman has been a bike enthusiast for decades and has toured for longer. As a professional writer specialising in motorbikes, she's probably as close to an expert in the field of adventure cycling as they come. *4 STARS*
'Whether you are an experienced biker or just discovering the joys of touring, this is the perfect introduction to the most inspiring motorcycle routes in Europe. Packed with breathtaking photography and practical information, Great Motorcycle Tours of Europe contains everything you need to plan an unforgettable trip.'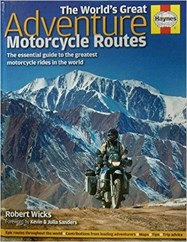 The World's Great Adventure Motorcycle Routes by Robert Wicks
At We Buy Any Bike, we're big fans of Haynes Manuals in general, and this book is no exception! Along with all the usual concise and relevant information, it's filled with amazing photography and tons of advice you probably wouldn't have even thought to look for. *5 STARS*
Looking for a bike more suitable for international or cross country travel? Why not sell your old one for quick cash with We Buy Any Bike?
'This exciting book is an essential guide to more than 30 of the world's best journeys for the adventure motorcyclist. The coverage for each route includes a first-hand account from someone who has made the trip together with comprehensive information on what to expect in terms of riding conditions, the best time to travel, choice of motorcycle, the history of the route, sights along the way, climate information and all kinds of other practical advice'.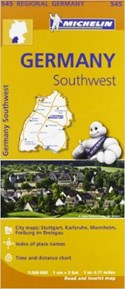 Michelin Regional Maps
There's a Michelin Map for almost anywhere, and they're generally one of the best (and most compact) paper maps on the market. You can mark your journey and take 'primary, secondary and scenic routes' to wherever you're going. They're also often handily available in tourist information centers for quite a low price. *4 STARS*
'Includes all the practical information for a trouble free journey, including major town plans as well as tourism information and camping sites to make the most of your journey. With MICHELIN Regional Maps, find more than just your way!'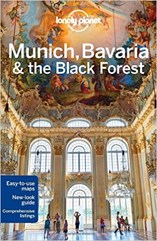 Lonely Planet Guides
What list of route and travel guides would be complete without mentioning Lonely Planet? These books are created by hundreds of contributors who have genuinely been there and done that. Want to know the best place to get beer, the best roads for mountain views, and wise up on local cultural insights? Get your hands on a copy today- pretty soon you'll find yourself with a collection. *5 STARS*
'Lonely Planet has become the world's leading travel media company with guidebooks to every destination… Lonely Planet covers must-see spots but also enables curious travellers to get off beaten paths to understand more of the culture of the places in which they find themselves.'
Do you know any other guides that your fellow bikers would love? Leave a comment below and tell us all about it!