Looking for down to earth accounts of the biker lifestyle? Look no further. We've scoured the internet to find the best books you can curl up on the sofa with to fuel your love for bikes. There are no route guides, maps or maintenance books here- just accounts of journeys at home and across the world, along with a few special interest books. You're bound to find the perfect tome, for yourself or as a gift for the bike lover in your life.
We've also included guide prices for purchase on Amazon, but remember that this is subject to change.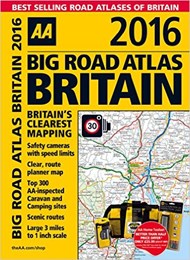 The Motorbike Book by DK £11.00
This book is an interesting visual experience, taking you through history to the earliest bike models and then to the latest super-bikes, and across the world to each manufacturer. It also contains guides to the internal workings of engines. At over 300 pages, this would make a pretty good coffee table book.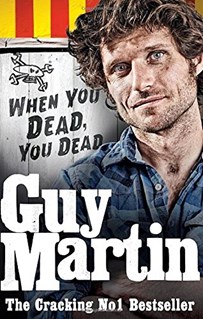 When You Dead, You Dead by Guy Martin £4.00
Guy Martin's published a few books now, but this is a good starting point. It takes you through a year of his adventures across the world, all the while working as a truck mechanic! Apparently the whole thing was inspired by his Latvian grandmother. Well worth a read, especially if you relate well to the 'every man' tone he uses.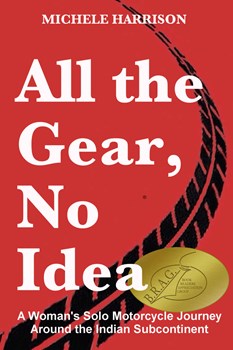 All the Gear, No Idea by Michelle Harrison £2.00 Kindle Edition
I'm really excited about this book. It's a refreshing, extremely well written travel account from a woman touring India. But what's great about it is the realism, and the sense that anyone could do the same- even you. I can't do this one justice- go on over to the product page and read the description. I've only been able to find a kindle edition, but by the time you read this it may be a paperback.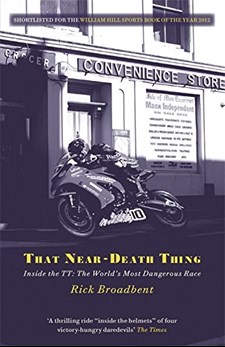 That Near Death Thing by Richard Broadbent £6.00
That Near Death Thing is a journey through the experiences of many of the biggest names in bikes, such as Guy Martin and Michael Dunlop. It focuses on an epic race in the Isle of Man, but is more than an account of the race; the whole book feels like a journey through life, and the adventures you find on it. Well worth a read.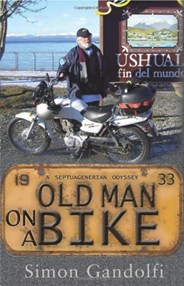 Old Man on a Bike by Simon Gandolfi £5.00
Wow. This book will change your idea of what it is to grow old. 73 year old Simon has suffered his second heart attack, but instead of giving up and resting he goes on an epic solo journey across South America. Along the way he sees the best and worst of the country, but focuses on the heartwarming interactions he has with strangers rather than the struggles of travel. An unconventional and surprising read.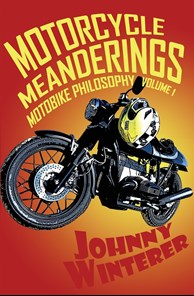 Motorcycle Meanderings by Johnny Winterer £4.00
25 essays on bikes, bikers and bike culture. This book is guaranteed to spark your wanderlust. Apparently it's 'strictly for the bathroom', so take your time and dip in and out of it! The author seems to see riding as a religion and it's written almost like an inspiring sermon. Definitely a good ride for those who see no difference between riding and living.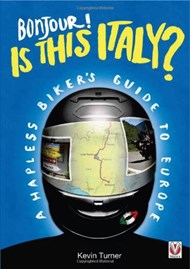 Bonjour! Is this Italy? by Kevin Turner £5.00
Another travel tale, this time from a man who sets out with nothing, to prove that anyone can do it, and that they'll have a better adventure if they don't plan a thing. He follows through, going on an epic journey through Europe and telling you how to do the same. A fun (and funny) read, which could be the inspiration for your own journey.
Honourable mentions:
If these stories get you revved up for your own adventure, sell your old bike, buy an adventure motorcycle, and make like these guys- just do it!